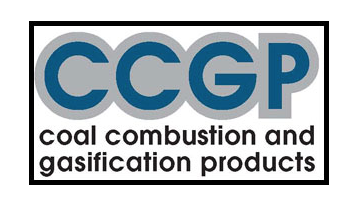 The Coal Combustion & Gasification Products Journal is a collaboration between the American Coal Ash Association and the University of Kentucky Center for Applied Energy Research, with the Ash Development Association of Australia's CEO, Craig Heidrich on the Editorial Board. With ties to the ACAA/CAER's World of Coal Ash meeting, people in the industry will read and use this journal, shown by the inclusion of abstracts in ACAA's trade magazine Ash at Work, which is seen by over 3000 readers. As a result, your contributions are a vital aspect of improving the quality of papers published because the more papers submitted, the higher quality of papers published.
If you would like to become involved in the CCGP Journal click here.
There are several advantages to authors wishing to publish in the Coal Combustion and Gasification Products on-line journal, including:
Publication of the papers in two different mediums ensures greater visibility of scientific content.
The on-line journal version will serve as a centralized dissemination point that can make an impact on policymakers, researchers, industrial analysts, educators, ash marketers, advertisers and others involved in the coal combustion by-products industry.
The CCGP insert publication of extended abstracts and short, topical research communications pieces in Ash at Work, with its circulation of over 3000, guarantees the author's research immediately reaches a focused target audience.
Authors are not charged to publish in nor will readers be charged to access content from CCGP Journal.
Individuals that compose the journal's editorial board are internationally reconized within the ash industry and academic settings.
Option to submit own metadata for indexing purposes, such as research methodology, method of analysis, or indexing schema.
Opportunity for full-text indexing with top search engine providers such as Google, Google Scholar, Scopus, (etc.).
Opportunity for indexing within top database indexes such as ISI, Chemical Abstracts, Compendex, GeoRef, etc.
Ability to include data sets, research instruments, source texts, and supplementary material in a variety of other forms such as color photos/graphics, audio, and video. Inclusion of supplementary material to the online journal does not require payment of inclusion fees.
More about the journal:
Important features of the journal:
- CCGP journal is open access
- CCGP journal is a no-cost journal to authors for publication
- Printed abstracts are available in ACAA's Ash at Work
- Google Scholar indexes CCGP papers, providing this is a high level of visibility
CCPG journal is member of:
- COPE – Committee on Publication Ethics
- LOCKSS – out of Stanford University. Award-winning, low-cost, open source digital preservation tool to preserve and provide access
- Library of Congress – CCGP journal copyright is registered
CCGP journal is currently being considered by:
- DOAJ – Directory of Open Access Journals
- Scopus – Content Selection and Advisory Board
- ISI Thomson Reuters – Impact Factor Status
To learn more visit the Coal Combustion and Gasification Products website here.