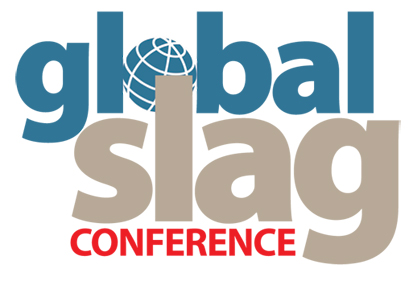 26 - 27 March 2019
Aachen, Germany
If you want to maximise your profits from slag - both ferrous and non-ferrous, and keep up-to-date with advancements and practices in the industry, you need to be at the 14th Global Slag Conference in 2019. The Conference will provide extensive networking and business opportunities for both producers and users of slag and slag-based products.
Conference Themes
Slag and slag cement market trends
Non-ferrous slags
Slag product trends
Beneficiation of slag and slag products
Slag cement production and use
Case studies
New applications for slag and slag products
Early bird registration is open until 16 January 2019. Registration includes attendance at the conference and exhibition, conference proceedings book including delegate names/company/country and all available powerpoint slides, memory stick including all available presentations in pdf or powerpoint format, participation in networking/speed-dating sessions, delegate name badge, special distribution magazine, conference briefcase, coffee breaks and snacks, lunches, welcome reception and farewell reception.
To find out more and register, visit globalslag.com