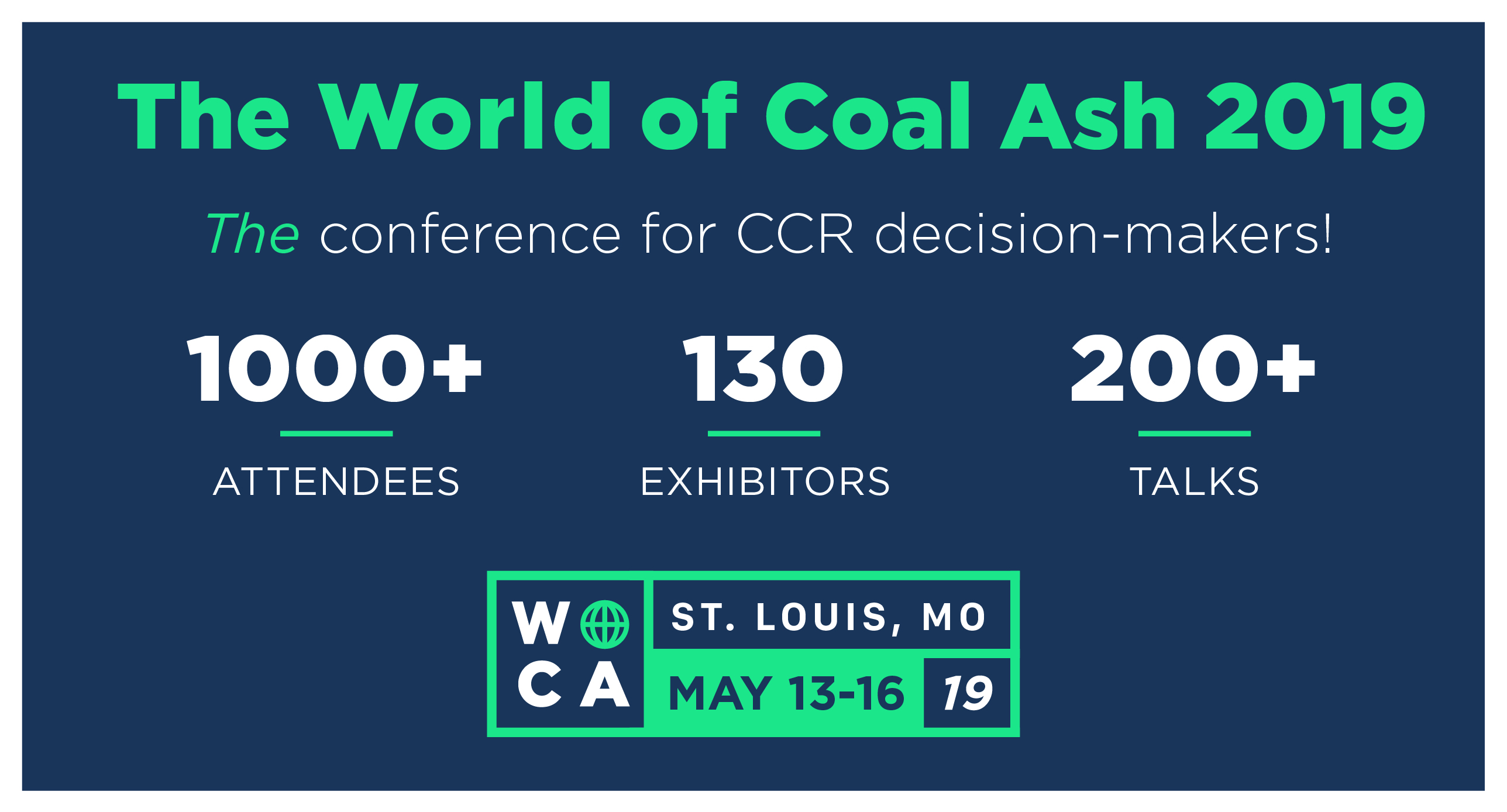 With regulatory compliance deadlines looming and beneficial use markets evolving rapidly, the next two years will be critical for utility executives charged with managing Coal Combustion Residuals.

World of Coal Ash 2019 is the event for CCR decision-makers. Organised by American Coal Ash Association and the University of Kentucky Center for Applied Energy Research, the 2019 conference is the eighth joint biennial meeting of its kind.

The conference is a one-stop shop for the science, technology, and public policy outlook for CCR management – providing vital, up-to-the-minute information that will keep your CCR programs moving forward. Please join us!

World of Coal Ash 2019 will be held May 13-16, 2019, in St. Louis, Missouri.

Visit here: http://worldofcoalash.org/#register to register or learn more.