Jamie North combines the co/by products of industry and native Australian flora species to create sculptural installations that explore the simultaneous concurrence and conflict between man-made architectural structures and the biological world.
North's "Succession 2016" is currently showing at the Biennale of Sydney until 05 June (Venue: Carriageworks, 245 Wilson St, Eveleigh NSW). The display incoporates materials such as blast furnace slag, cement, steel, fly ash, oyster shell, organic matter and various Australian native plants. We visited North during the setup of the works and took some shots, shown below.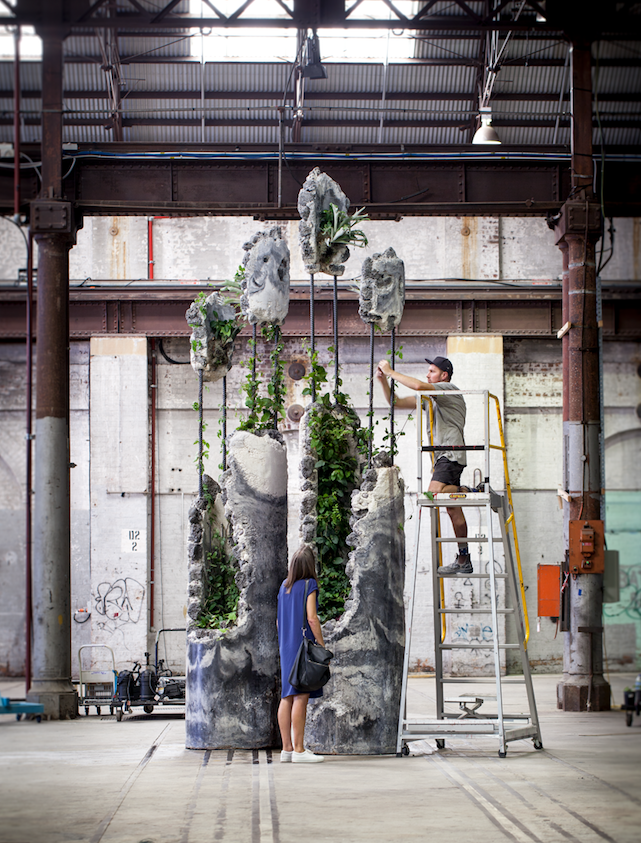 If you would like to have a look at more of Jamie's work, or to contact him, click here.