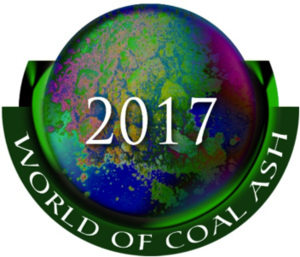 Monday the 8th of May marked the beginning of the World of Coal Ash Conference 2017 (WOCA17). The theme of the Conference was "Science, applications and sustainability of worldwide CCPs as well as gasification products." This topic explored the progressive advancements and research findings of the past two years from across the world. The American Coal Ash Association (ACAA) in conjunction with The University of Kentucky hosted the Conference for the construction materials industry.
Craig Heidrich, CEO of the Ash Development Association of Australia represented the World Wide Coal Combustion Products Network at WOCA 2017 as he updated attendees on the future for a coal-fuelled electricity generation. Interested parties took advantage of valuable opportunities to meet with suppliers, peers, customers and friends to solve problems both local and global.
Heidrich made several interesting points throughout his presentations, noting that while usage continues to increase in many parts of the world, the overall pace of growth is slowing. Craig also noted that Japan is using more coal in very efficient, very well controlled plants following the concerns about nuclear power following the Fukushima tsunami. China and India continue to use more coal and are looking for opportunities to beneficially use their coal ash both domestically and outside their borders. Import/export activity is expected to continue to increase around the globe because of increasing demand and local environmental constraints related to disposal.