Howard Recycling Services has the contract with Sunset Power International for the Sale of Bottom Ash, Cenospheres and Ash Dam Rejuvenation at Mannering Park Ash Dam. The company was established on site at this location in November 2012.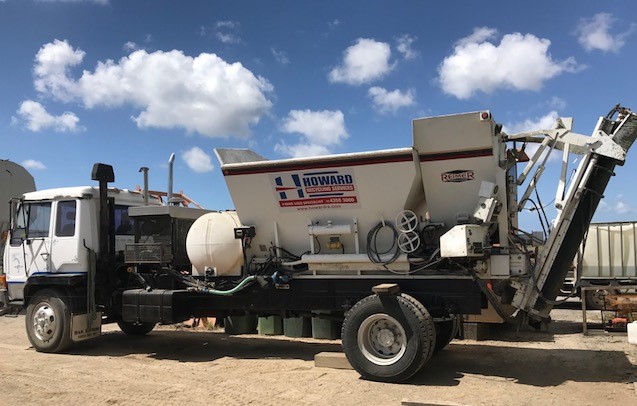 Throughout this time they have continued to look at innovative ways for reuse of these by-products leftover from the burning coal process.
Howard Recycling Services has developed a mix utilising a combination of Bottom Ash & Fly Ash with a percentage of cement to be utilised in the filling of mine voids and wet areas. With the utilisation of a mobile silo and concrete batching plant that is specifically designed to carry out mine void works Howard Recycling Services manages the logistics of transporting these products as a One Stop Operation. These void mixes can vary depending the requirements of the customer at that particular time which could vary from achieving ½ mpa to 25mpa.
Howard Recycling Services has successfully utilised the mixes on projects at Catherine Hill Bay, Tighes Hill, North Wyong, Port Kembla & Mangrove Mountain and is a Prequalified Contractor For Construction with Mine Subsidence Board.
See below Howard Recycling's brochure which outlines their products and services.
Website: www.howardrs.com | Phone: 02 4358 3000