A number of Australian Standards in accordance with Methods for the Sampling & Testing of Aggregates have been amended recently.
The purpose of the Standard is to provide general information on the requirements of standard pieces of equipment used throughout the AS 1141 series for the testing of aggregate and rock for engineering purposes.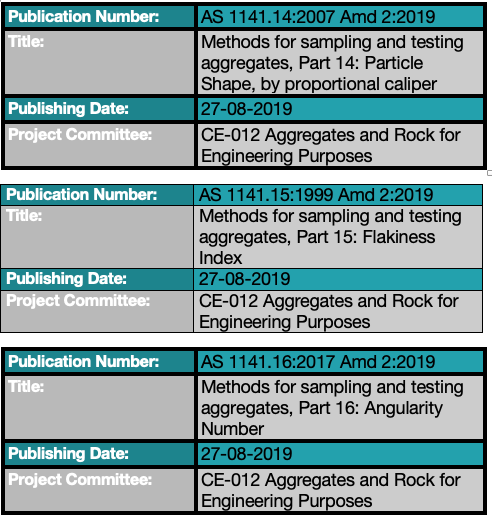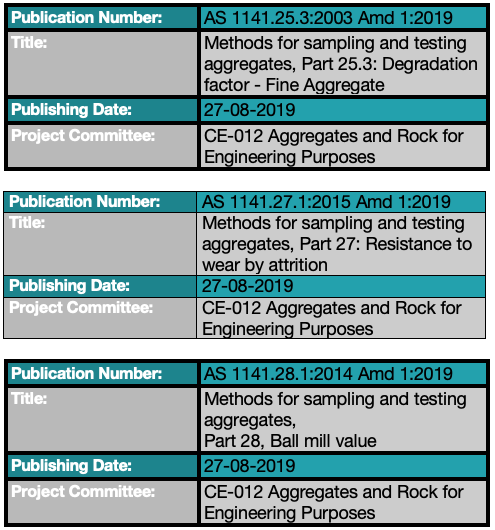 For more information please contact the ADAA on 4228 1389 or email info@adaa.asn.au.