---
ASCP MELBOURNE
This forum is open for all concrete pavement practitioners to attend. This will be the second ASCP forum in Melbourne this year, with three forums and three training courses scheduled for 2020.
ASCP members can attend the forums at no cost. On this occasion, non-members are welcome to attend, also at no cost.
The first forum held in Melbourne in July this year was held only for Vicroads (now Department of Transport). The November forum and all future forums will be open for registration from all within the industry.
---
ASCP JOINTING & STRUCTURAL DETAILING COURSE
This course is recommended for concrete pavement designers, specifiers and supervisors including:
pavement designers
specifiers
surveillance staff
project verification staff & supervisors
paving staff
project managers
Course presenter: Geoff Ayton
---
UPDATE FROM THE ASCP NATIONAL EXECUTIVE
The National Executive has been busy over the last five months, not the least of which was in preparation for our first Concrete Pavements Forum in Victoria and the ASCP 5th Concrete Pavements Conference. A lot more, however, has occurred behind these scenes - the following is a link to a summary of those developments.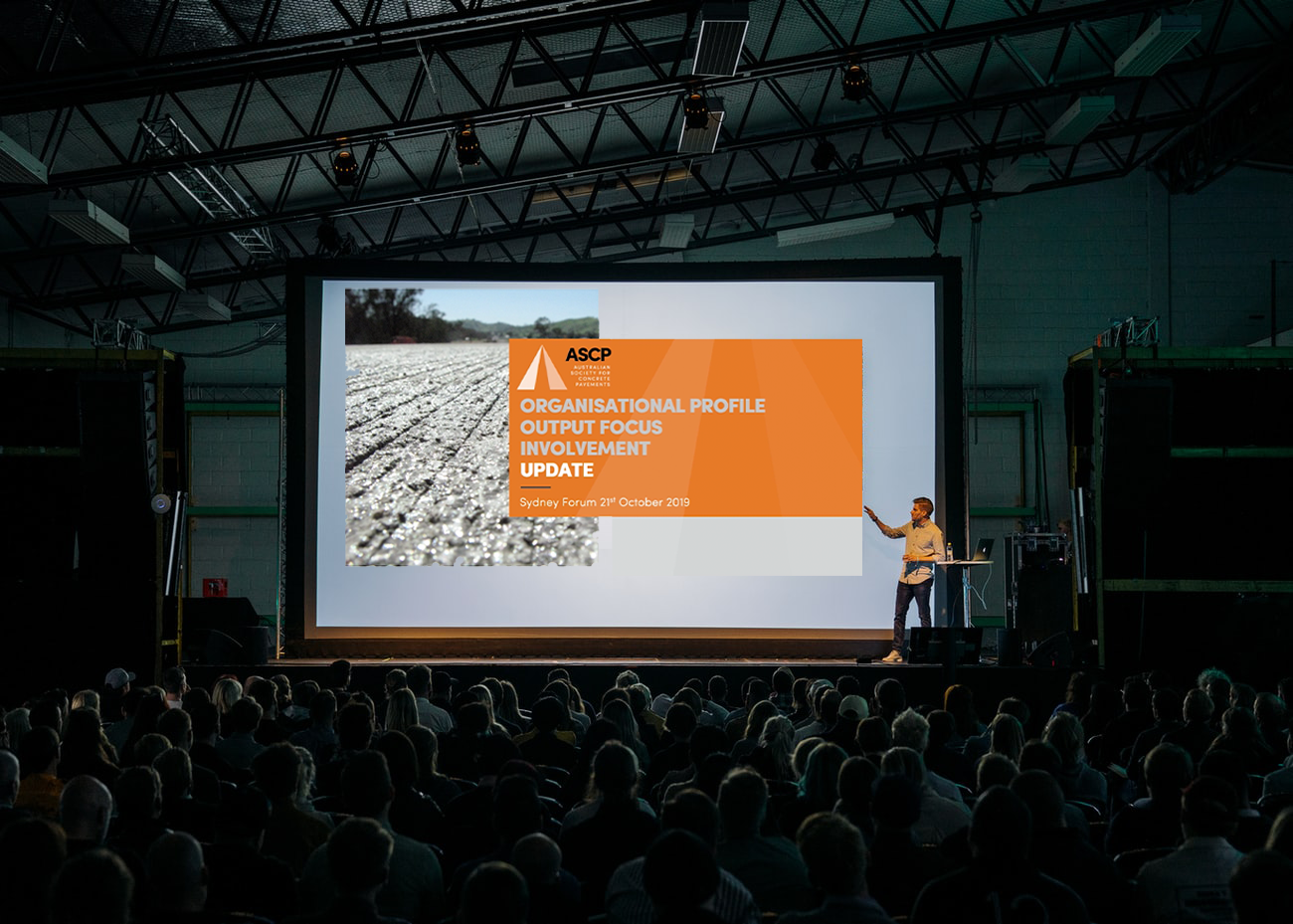 ---