---

The latest webinar 'Current Technologies for Cofiring Biomass with Coal' presented by Xing Zhang is now available on the IEACCC YouTube Channel.
The webinar reviews current available cofiring technologies. It covers fuel preparation and processing, such as torrefaction in detail. It also includes the impact of biomass on combustion and plant emission control technologies.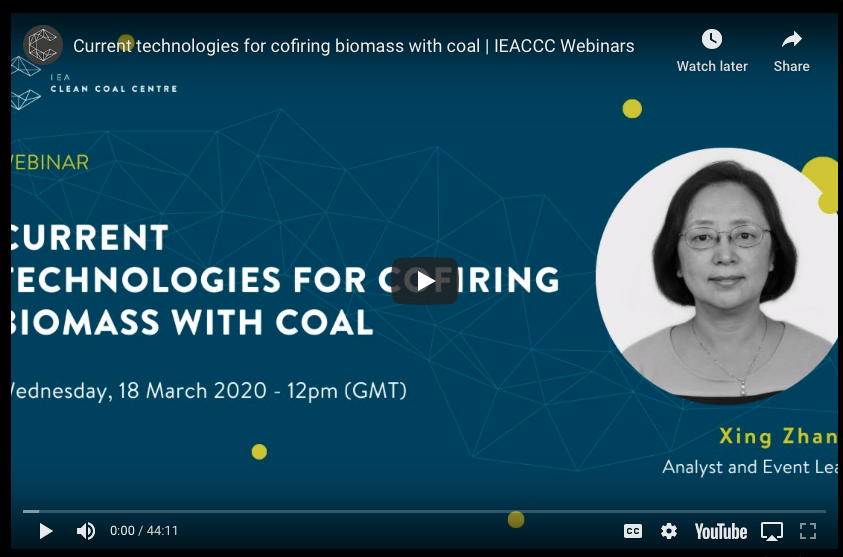 Join the IEA Clean Coal Centre webinars live from GotoWebinar, or at any time on-demand on the IEACCC YouTube Channel. Subscribe to instantly receive the latest uploads.
PowerPoint slides from their past webinars are available in their webinar library.