Savannah College of Art and Design Postgraduate student Erica Stine has found a sleek and sustainable use for the coal combustion product fly ash. Experimenting with its well-known purpose as a supplementary cementitious material to reduce Portland cement in concrete production, Stine prototyped a contemporary chair design to compliment a variety of spaces.
The modern aesthetic seamlessly integrates smooth edges and defined lines with a smart use of negative space to create a sculptural, yet functional product.

Image Source: https://www.ericastinedesign.com/
Each chair is an extension of the coal life cycle, creating a sustainable, adaptive and optimistic solution within the furniture design industry. The volume of ash by-product sourced from Emeco production facilities in Pennsylvania is the energy equivalent of a 100W lightbulb powered for 24 hours a day for 115 days.
In an interview with Greenville Journal, Stine says using fly ash in furniture design is a way to "make a toxic material usable and safe and avoid producing other materials in its place," she said.
The geopolymer composition of concrete mixes containing fly ash enhances the structural abilities of cement. Fly ash concrete is cheaper, uses less water, cures faster, is less permeable, is corrosion resistant and alleviates the environmental consequences and greenhouse gas emissions of cement production.
In her online portfolio, Stine states "the honesty of material results in color and texture variations dependent on the diversity of chemical compounds in each ash sample, giving each chair distinct, industrial character." ​
The eco-conscious chair constructed entirely of recycled coal waste won a 2020 Red Dot Award in the "Home Furniture" category. Red Dot, the international design prize for product, brand and communication design and concept design received approximately 7,000 entries from 50 countries with only 13% receiving an award.

Image Source: https://www.ericastinedesign.com/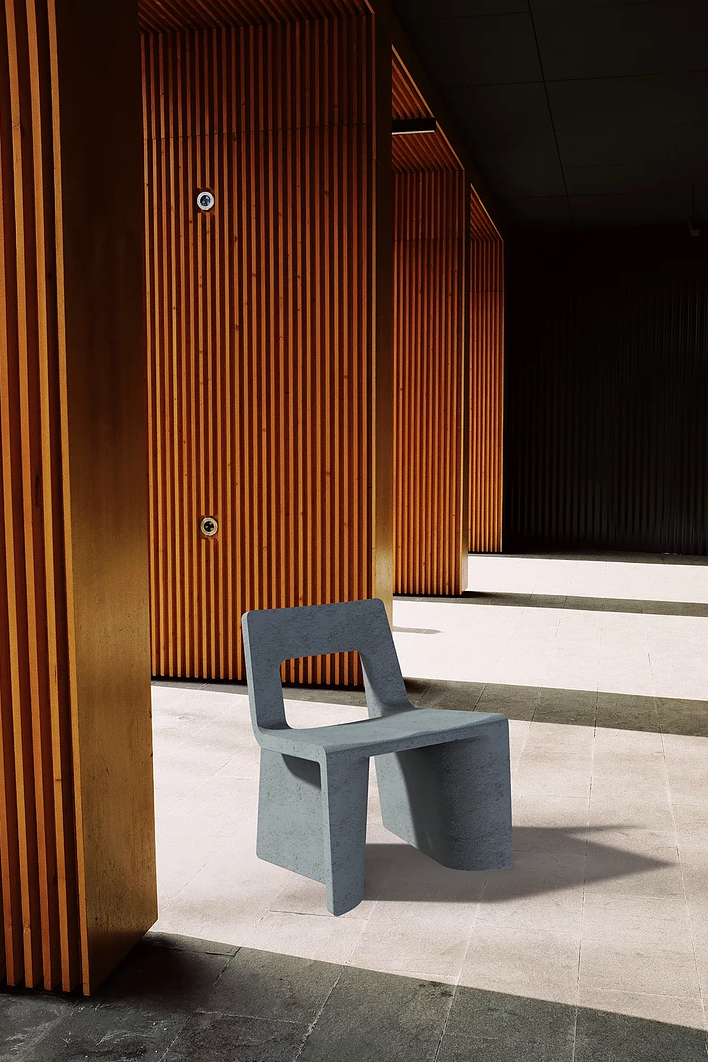 Image source: https://www.ericastinedesign.com/