Boral's Envisia® low-carbon concrete has entered the trial phase to test the viability of its use for a new logistics facility in Perth.
If successful in passing a detailed trial phase, Boral will supply their decarbonised concrete to be used on Perth's new Roe Highway Logistics Park development (RHLP).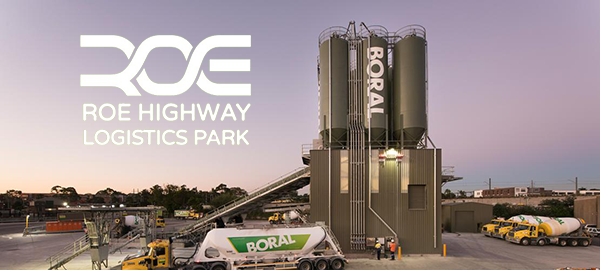 The Envisia® concrete features 10-30% fly ash in its mixture that overall results in a 40% reduction in carbon content when compared with standard concrete mixtures.
Expected to be built over the next two years, Perth's new logistics facility is set to be funded by the Clean Energy Finance Corporation (CEFC) having already received $95 million on behalf of the Australian Government. CEFC aims to use solar panels together with the low-carbon concrete to create the most sustainable industrial property in the state.
"The construction sector is a significant emitter of greenhouse gases and the lack of low carbon alternatives to traditional building material has so far made it difficult to abate" CEFC, CEO Ian Learmonth said.
"Exciting developments in low carbon construction materials are giving us the chance to accelerate decarbonisation, and success in this sector will help spur Australia's transition to a low emissions economy."
Learmonth encourages the use of products such as Boral's Envisia concrete as it has the opportunity to change the face of the construction landscape.
"Importantly, the focus on low carbon construction materials at RHLP can play a critical role in influencing supply chains in the construction industry. This offers a new pathway to cut emissions from the supply chain, known as scope three emissions, and provides a world-leading example of low carbon options for the industry," Learmonth said.
The Ash Development Association of Australia is looking forward to seeing where this project leads and would like to congratulate Boral on this exciting opportunity.
To read more about the RHLP project and Envisia® concrete visit: