EUROCOALASH is a three-day, international conference that is organised every two years for promoting the use of CCCPs (Coal Combustion Products) in the European and global construction industries. The conference aims to bring together participants from industry, research and academic backgrounds and generate beneficial connections amongst interested parties.
This year, the conference is being hosted in Thessaloniki, Greece from the 2nd-4th of November and will be led by the Laboratory of Building Materials of the Aristotle University of Thessaloniki in conjunction with the European Coal Combustion Products Association.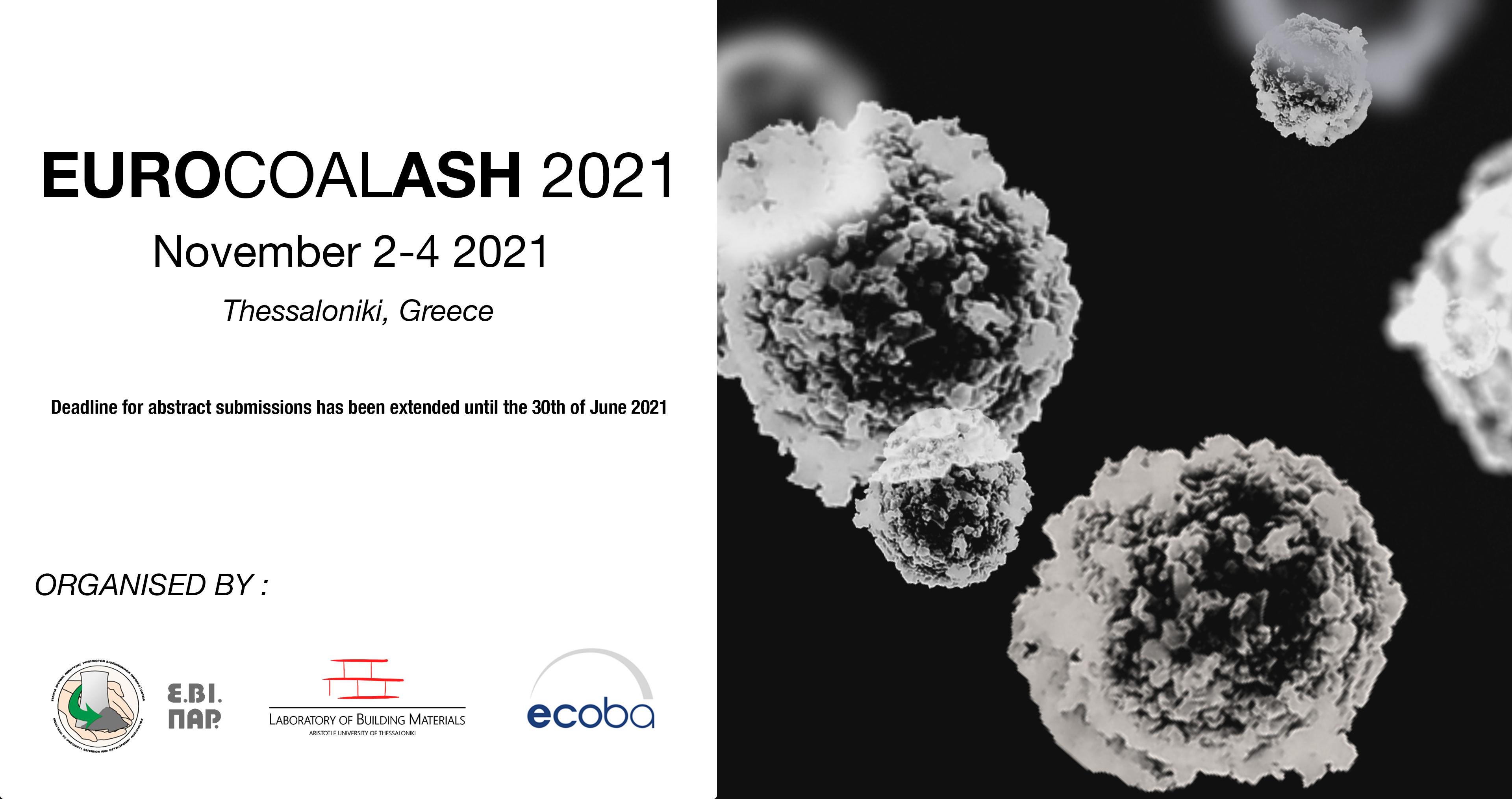 November 2nd, the first conference date will be a workshop showcasing recent advances in research and technology on CCPs. This workshop will also be an opportunity for young researchers/PhD students who are in attendance to present their research in progress on the topics of the conference.
November 3rd and 4th will then be dedicated to various presentations that include topics such as:
The Challenge of Decarbonation Era and Energy Production

Legal frames associated with Management of Ashes, CCP(s) and other by-products

The global market of Ashes, CCP(s) and other industrial by-products

Recovery of Ashes, CCP(s) and Processing

Current Uses of Ashes and CCP(s) in the construction industry

Concrete and advanced concrete products

Environmental impact of concrete with ashes and other by-products
Additionally, it has been recently announced that the deadline for abstract submissions has been extended until the 30th of June 2021!
If you are interested in becoming apart of the event and would like to know more, CLICK HERE
To register, CLICK HERE