On the 23rd of June 2021, Intergen in association with HyNet North West (UK) announced plans to create a low carbon power station at InterGen's Rocksavage Power plant in the Uk's Liverpool City. This new project is set to begin production in the mid-2020s, with aims to reduce carbon dioxide emissions by over 150,000 tonnes each year. HyNet will begin decarbonising the Rocksavage plant and surrounding areas of the UK as soon as 2025, replacing fossil fuels currently used for electricity generation with hydrogen and additionally capturing and locking up carbon.
InterGen has owned and operated the gas fired Rocksavage plant for nearly 25 years. By 2028, Rocksavage is anticipated to have enough hydrogen produced by partner, HyNet to move towards a 100% net-zero power generation power station as the Gas Turbine technology becomes available. InterGen's Rocksavage Plant Manager Dan Fosberg explained: "To meet the UK's net-zero targets, the traditional generation [of electricity] needs to adapt. HyNet North West will allow us to pivot our operations as we transition to a low-carbon world. The proximity of the Rocksavage Power Plant to the HyNet North West hydrogen network provides us with an exciting and unique opportunity. The HyNet North West project means that Rocksavage could be the first plant in the UK to blend Hydrogen with natural gas, a step forward for the industry in the target for net-zero. Once the gas turbine technology becomes available, we will explore options with HyNet North West to create a zero-emissions power station using 100% hydrogen," he said.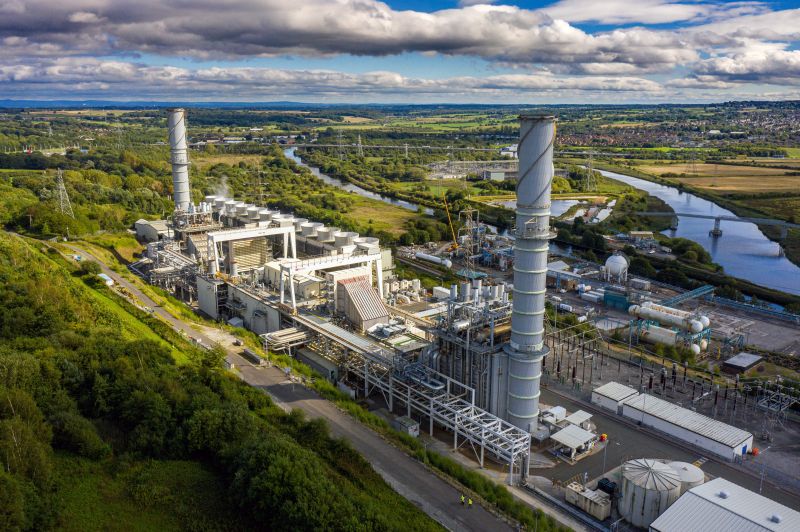 - Credit: HyNet.
This project is expected to play an important role in supporting the Liverpool City Region in its commitment to reach net-zero by 2040 and accelerate the UK's transition to net-zero by 2050. Steve Rotheram, Metro Mayor of Liverpool City Region, told HyNet: "Putting the Liverpool City Region at the heart of the Green Industrial Revolution is one of my top priorities. With our existing strengths in green energy, we have the potential to become the UK's renewable energy coast. "I am committed to doubling the number of green jobs in our region and exciting projects like HyNet will be a key part of that. We're going to lead the way, not only in doing our bit to tackle climate change, but in pioneering new and innovative technology that in turn attracts more jobs and investment to our region," he explained.
To stay up to date with this project and/or learn more, CLICK HERE