It's that time of year again... Finally!
Last year, WOCA was postponed due to the COVID-19 pandemic. This year as the battle against COVID settles, WOCA 2022 has been announced- that's right! the World of Coal Ash returns on May 16th in the US!
If you wish to submit an abstract to the conference, be mindful that the deadline is November 19th 2021.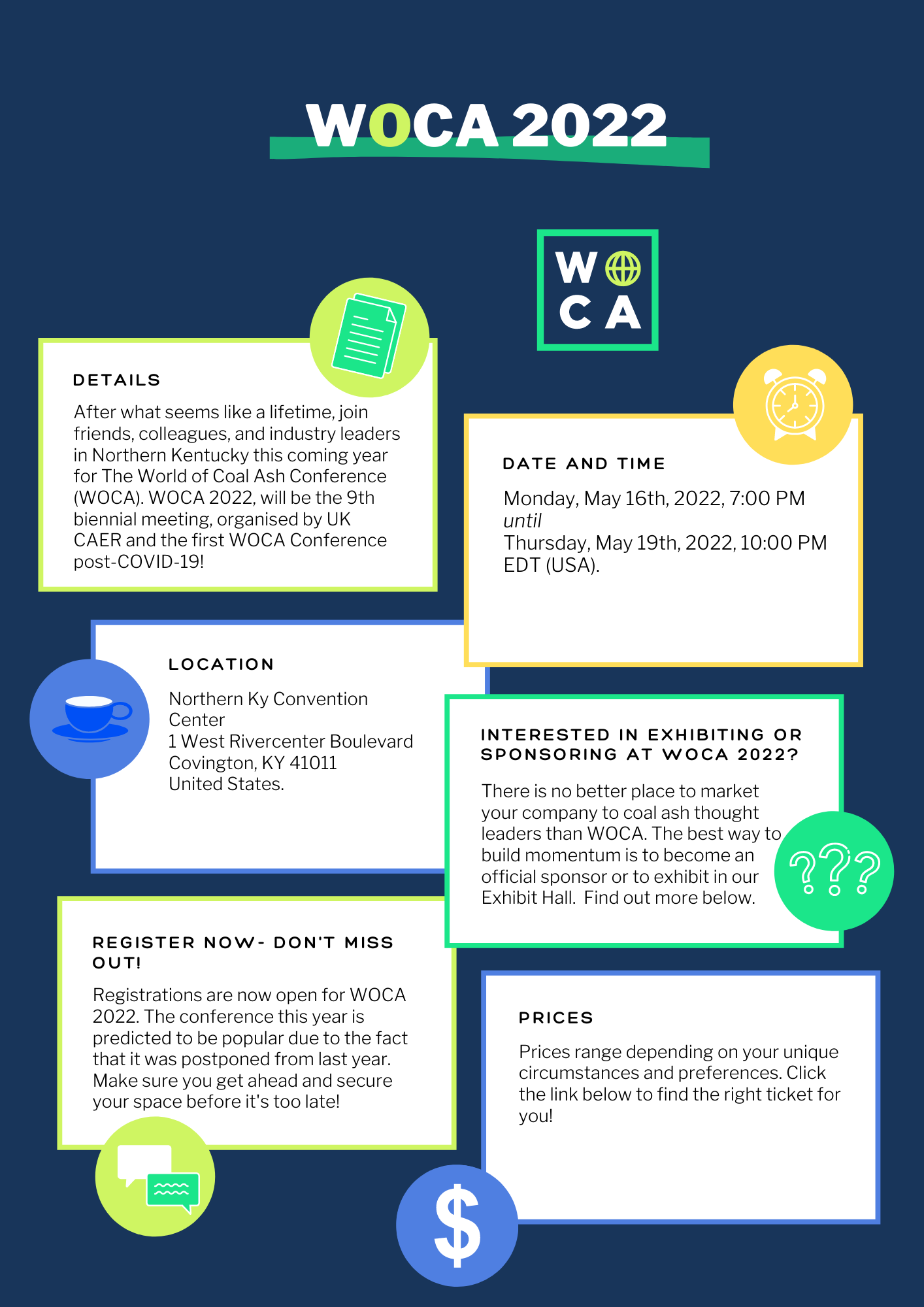 To register and find out more information, CLICK HERE