ADAA member Latrobe Magnesium (LMG) has produced the world's first magnesium ingot made from recycled fly ash stored in repositories at the Yallourn Power station.
The recent achievement secures the efficiency of LMG's processes that will be produced on a larger scale at its new demonstration plant in Victoria, Australia, once it is completed.
To prepare its processes ahead of the construction timeline, LMG has been working behind the scenes to perfect and produce a world-first, 100% recycled, 1kg magnesium ingot made from fly ash- and they have been extremely successful.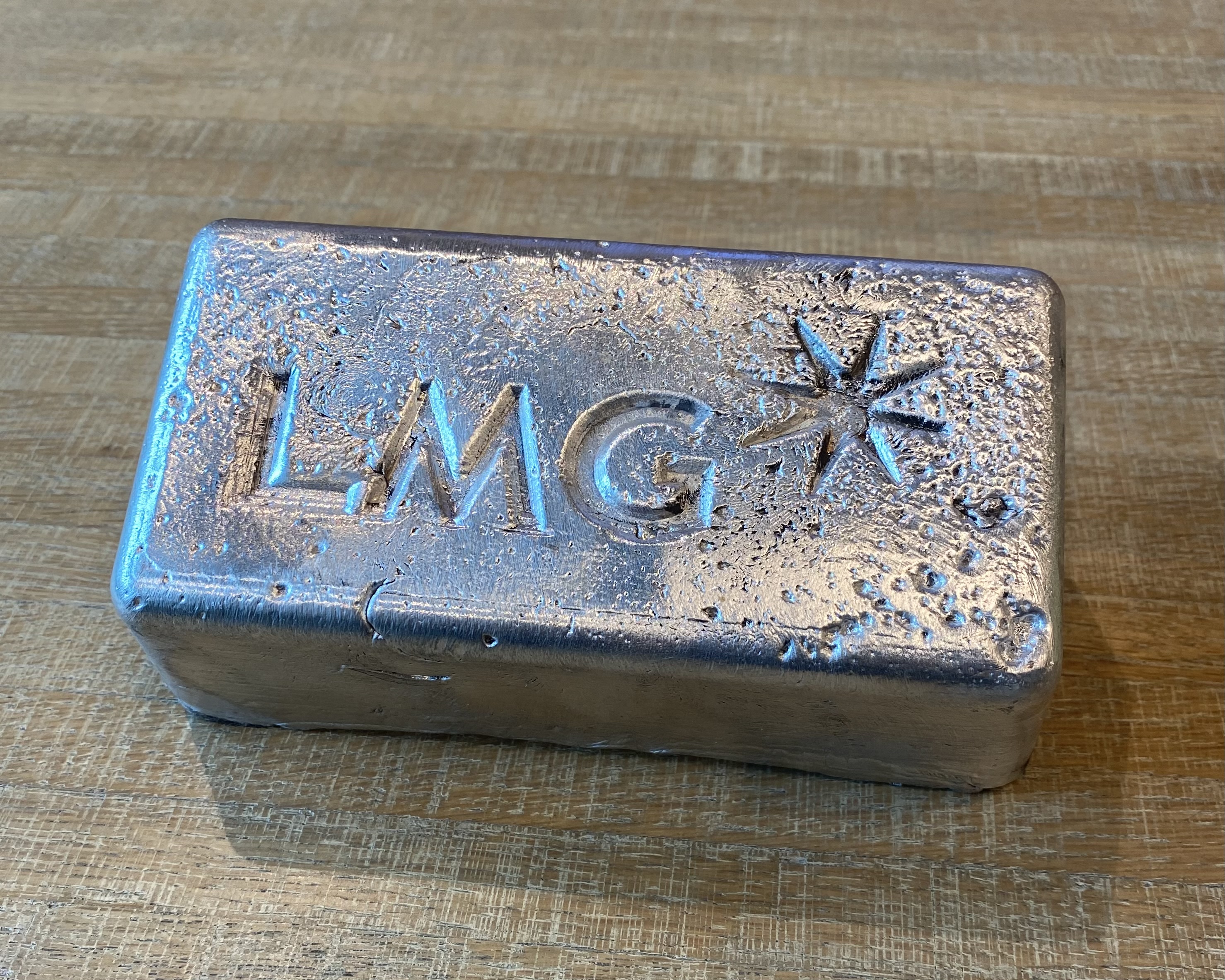 - The famous fly ash ingot
LMG's CEO, David Paterson, told the ADAA the substantial achievement of creating this product speaks to the hard work and dedication of the team.
"Our own developed Hydrometer Process has produced a world-first fly ash-magnesium ingot that is 100% recycled, meaning no waste," he said.
With the first 1kg ingot complete, Mr Paterson says LMG is on the right track to begin processing as soon as the plant is ready.
"Even though the demonstration plant is still under construction, we have proven that our work is going ahead successfully," Mr Paterson told us.
The revolutionary material made from stored fly ash is best suited for the electric vehicle (EV) market, where it serves a critical purpose.
"Lithium batteries in an EV increase the overall vehicle weight by 25%. Using magnesium makes for lighter vehicles that create fewer emissions," he said.
In comparison with lithium as an anode material, magnesium has an energy density per unit mass under half that of lithium (18.8 MJ/kg vs. 42.3 MJ/kg).
Knowing this, LMG plans to create a lighter vehicle that requires less energy and produces fewer emissions.
But the best part is that the whole material at LMG is wholistically recycled, meaning a completely green product and soon, possibly green production.
"We're also looking into having a solar farm to reduce production emissions as much as we can," said Mr Paterson.
LMG says they are proud of their low emission processes, "... and hope to see greater use of green Magnesium to lightweight vehicles, electric or not, and make them more energy-efficient in future," they said.
LMG's new magnesium demonstration plant uses a world-first patented hydrometallurgy/thermal reduction process to convert industrial fly ash to magnesium metal, supplementary cementitious material, amorphous silica, char, and iron oxide.
In October 2019, the company signed an agreement with another ADAA member, EnergyAustralia Yallourn, to supply ash to produce the metal securing a circular future for ash.
Those who wish to know more can visit the website here.