Coal Combustion Products (CCPs) – often referred to as "coal ash" and including "fly ash" and "bottom ash" – are solid materials produced when coal is burned to generate electricity. There are many good reasons why the 12 million tonnes of CCPs generated annually are viewed as resources. Beneficiating (using) CCPs conserves natural resources, saves energy, and reduces associated carbon emissions contributing towards an efficient circular economy.
Applications incorporating CCPs have been proven to outperform products made without it! Coal continues to be the largest energy source for electricity generation within Australia, and accordingly significant volumes of CCPs are produced, used, and stored annually.
Stanwell Corporation is a major provider of electricity and energy solutions to Queensland, the National Electricity Market and large energy users throughout Australia. As an ADAA member, Stanwell is also at the forefront of developing uses for CCPs.
The 1460 MW coal-fired Stanwell Power Station near Rockhampton is one of Stanwell Corporation's major electricity generation assets. Stanwell Power Station facilitates the utilisation of increased fly ash in major infrastructure projects, including a road repair demonstration using CCPs on site at the power station.
Additionally, Stanwell has recently commissioned a new fly ash offtake facility at their 1843 MW Tarong power stations near Kingaroy, facilitating the reuse of up to 400,000 tonnes per annum of high-quality cement grade fly ash.
Stanwell attributes its success to the skill and dedication of its workforce. One of these invaluable employees is Adrian Hill, the Optimisation Lead at Stanwell Power Station (pictured below). As a relatively new role, Adrian is the first to hold the title after working as a Production Superintendent at the station for 11 years, and before that, he was contracted as a Project Manager for 4 years.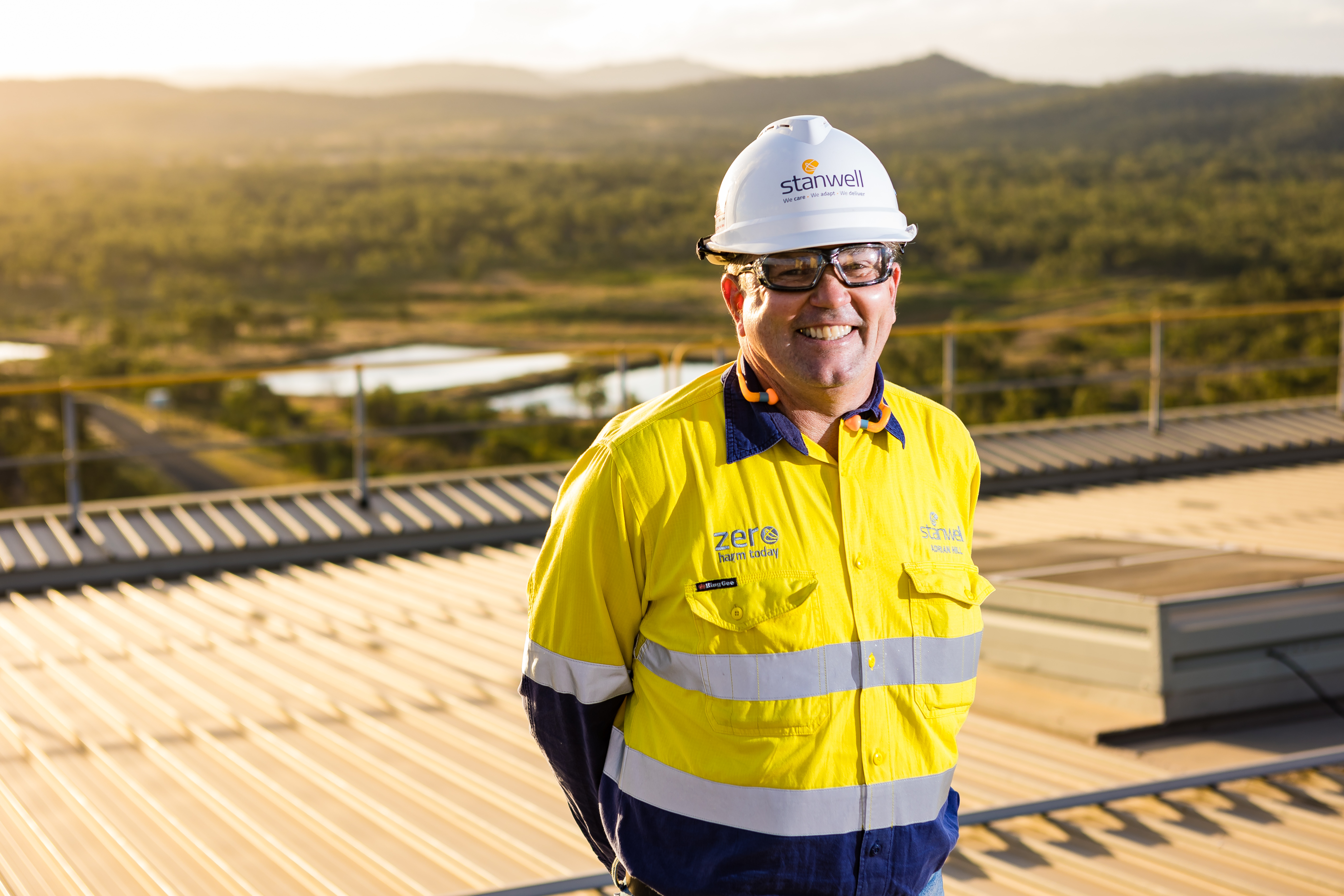 Photo: Adrian Hill
Adrian speaks on the transformation Stanwell has experienced since its inception, explaining, "Stanwell was commissioned in 1992 and became fully operational in 1996, and it was at the absolute cutting edge of technology and design at the time," he says. "It's still one of the most efficient and economic traditional generation assets in Australia. But people are always finding better ways to do things, and it's my job to help capture those improvements," he said.
Championing continuous improvements on site, Adrian spends his time with various production teams, educating them on the process, and helping to set up reports aligned to their team.
Other improvements come from learnings scouted from the Tarong power station, industry partners, and on some occasions, other industries altogether. Adrian says, 'That's why it's important for me to visit other sites and build as wide a network as possible."
He continues, "Of course, there must be a business case for some of these ideas, and due diligence must be done before they're implemented, but there have been a lot of improvements made this way. The trick is to make sure we capture them and monitor their impact. That's why my job is to liaise with everybody, essentially, across all the various departments, to be aware of the improvements and get them into our system."
The dedicated work by Adrian and the many employees at Stanwell Corporation allows the organisation to continue their progression in the utilisation of increased CCPs in the built environment, which results in reduced associated carbon emissions, and ultimately contributes towards an efficient circular economy.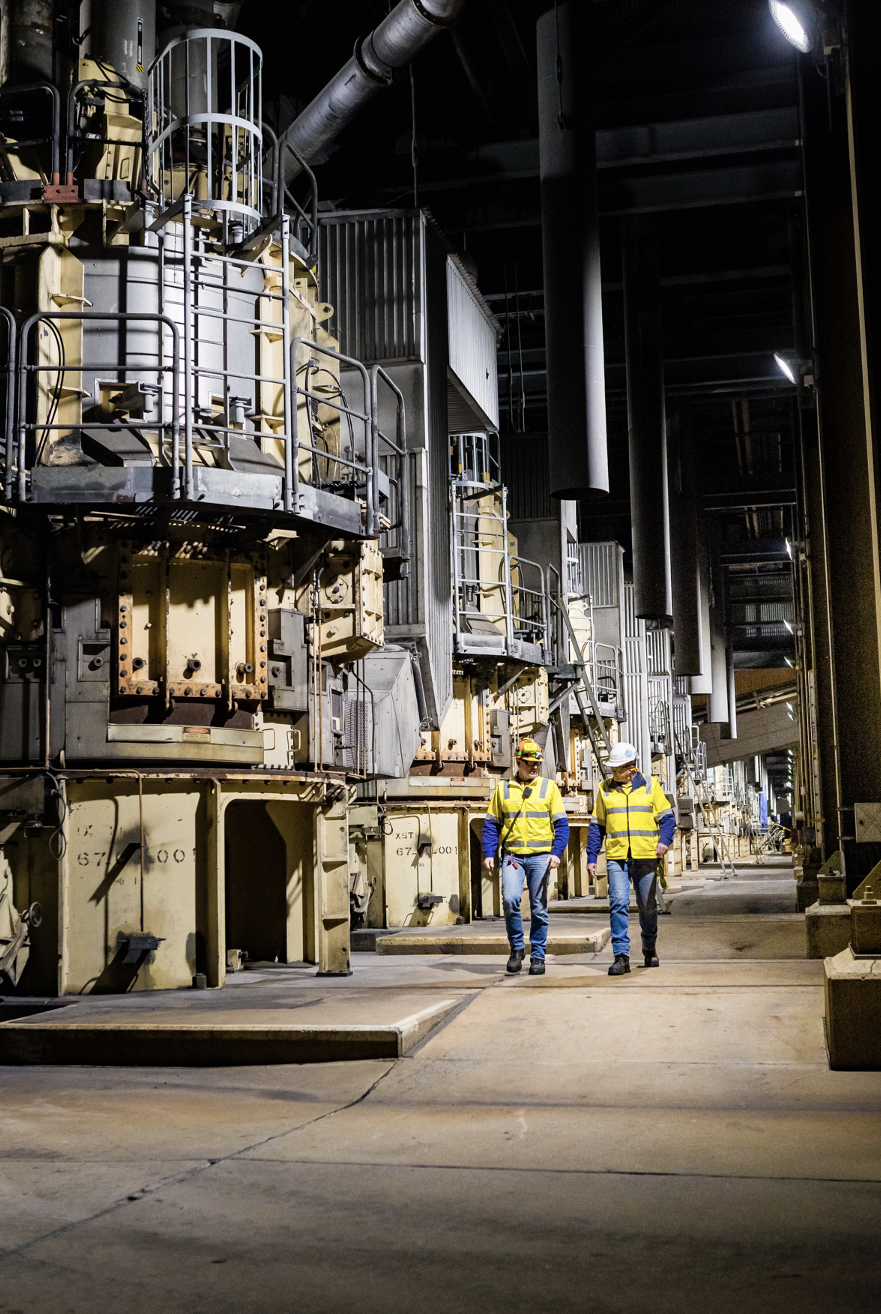 To learn more about Stanwell Corporations visit their official website here.