The standard relating to the sampling and testing of coal fly ash and natural pozzolans has had a two-item ballet published by the ASTM Subcommittee C09.24.
The American Coal Ash Association's Technical Committee are currently working to submit advice on the ballet, which is open until 2nd December 2022.
The first proposed change is in relation to Standard C0311/C0311M-2022 Test Methods for Sampling and Testing Fly Ash or Natural Pozzolans for Use in Portland-Cement Concrete. This standard determines the beneficial use of fly ash and pozzolans and whether they promote acceptable levels of strength development when used with hydraulic cement in concrete. With the revised change, this would allow portland-limestone cement (Type 1L) to be tested as well.
The advice comes after Type 1/II cement is becoming significantly difficult to procure in some markets. Traditionally, Type 1/II cement was used in test methods included in ASTM C311, stength activity index. However, portland-limestone cement (Type 1L) is becoming the favourable option in general concrete construction; thus, the purpose of this ballet is to allow the use of Type 1L cement in ASTM C311.
Type 1/II will still be allowed in the C311, however it gives the producer options in regard to testing either Type I/ll or 1L.
The second proposed change to C311 is to acknowledge that fly ash or bottom ash may be sourced from landfill or ponds rather than directly from plants. This can be revised by using language equivalent to the Standard C618 that will see the term "fly ash" or "bottom ash" replaced with "coal ash."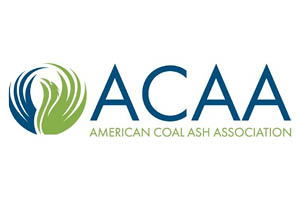 The American Coal Ash Association Technical Committee welcome members to review and support this ballot.
To learn more about the American Coal Ash Association, visit their official website.