The ASTM Committee C09 on Concrete and Concrete Aggregates in the US has just approved revision of the ASTM C618 - Standard Specification for Coal Ash and Raw or Calcined Natural Pozzolan for Use in Concrete, in a unanimous vote, to include harvested coal ash and bottom ash.
The approved revision comes after four years of focused effort by the American Coal Ash Association members, the ACAA Technical Committee, and numerous allies in the concrete industry who worked extensively to develop the revised standard.
C618 now specifically includes bottom ash and acknowledges fly ash may come from a harvesting site rather than directly from the power plant.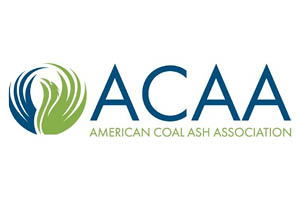 The approved changes include:
Replacing the word "coal fly ash" with "coal ash."
Adding a maximum of 10 percent retained on No. 100 sieve requirement to bottom ash and harvested fly ash.
Adding definitions for coal combustion products, bottom ash, and harvested ash.
Adding a materials and manufacture section stating that harvested ash and bottom ash require processing to meet C618.
Adding a requirement for disclosing the type of material being certified (harvested ash, bottom ash, etc.)
A key to building consensus for the changes was a "Literature Review on the Use of Harvested Coal Ash as a Supplementary Cementitious Material" developed by Dr. Doug Hooton, University of Toronto, and Dr. Michael Thomas, University of New Brunswick. The changes will allow expanded quantities of coal ash for use in concrete, helping to build more durable infrastructure and reduce the carbon footprint of concrete construction.
If you would like to learn more about the American Coal Ash Association, visit their official website.