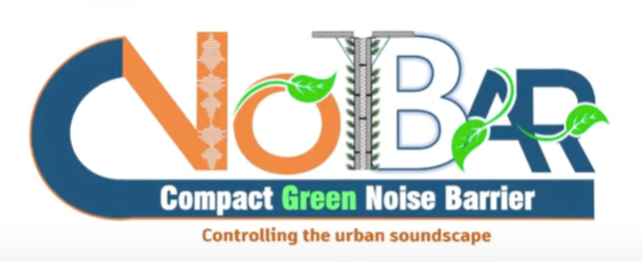 Scientists at the National Environmental Engineering Research Institute (Neeri) have developed a 'compact green noise shield' to absorb sound using fly ash and waste tyre rubber granules.
Called the 'C-NoBar', the acoustic panel of the noise barrier is composed of highly polluting industrial waste.
"The panel is made of 50% trye waste, 40% fly-ash and 10% binding material. Waste rubber has a unique property of absorbing sound of different frequencies while fly-ash is used to make it more durable and light-weight," said Ritesh Vijay, senior principal scientist at Neeri.
Neeri's innovation is now patented.
"It is compact and portable with a unique design of acoustic panels and vegetation for noise mitigation. It also has movable noise caps to enhance moise attenuation in multiple directions," said scientists.
Developed in the city of Nagpur, the scientists have been working on the technology for 5 years.
Over a billion waste tyres are generated every year worldwide, with India accounting for almost 7%, via the World Business Council for Sustainable Development.
The annual production of fly-ash in the country is approximately 270 million tonnes as per the recent report of Central Electricity Authority.