Mine Remediation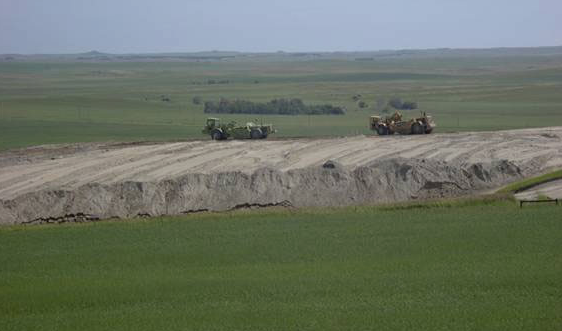 CCPs may be used as backfill in open-cut or underground coal mines for a number of beneficial purposes. These include:
Void infilling, spoil pile re-contouring or high wall reclamation;
Grouting or infilling to control subsidence, ground movement or water flow;
Amelioration of unfavourable water quality (e.g. acid pH) associated with mining;
Provision of construction materials for mine access and haulage roads;
Stabilisation of exposed rock, tailings or soil to prevent wind or water erosion;
Control of contaminant migration, underground fires or spontaneous combustion;
Improvement of natural or artificial soils in mine-site rehabilitation programs.
The main benefit of using CCPs for mine remediation, especially overseas, has traditionally been derived from the interaction of alkaline ash with mine solids, mine waters or in mining voids to ameliorate acid mine drainage (AMD) conditions. In underground mines, ash-based backfill may be used for ground support and subsidence control, an area in which the critical factors are flowability, density, porosity, abrasiveness, strength and pozzolanic properties.
Australian examples of the use of power station ash in this way include Olympic Dam, Mt Isa and Ipswich. FA has also been used for the control of mine fires, as a contaminant barrier to reduce the escape of waterborne contaminants from potentially toxic mine products such as preparation tailings, and as an additive to enhance the fertility of mine soils in reclamation programs.