Meeting Schedule 2023
Management, Technical and Education meeting calendar for 2023.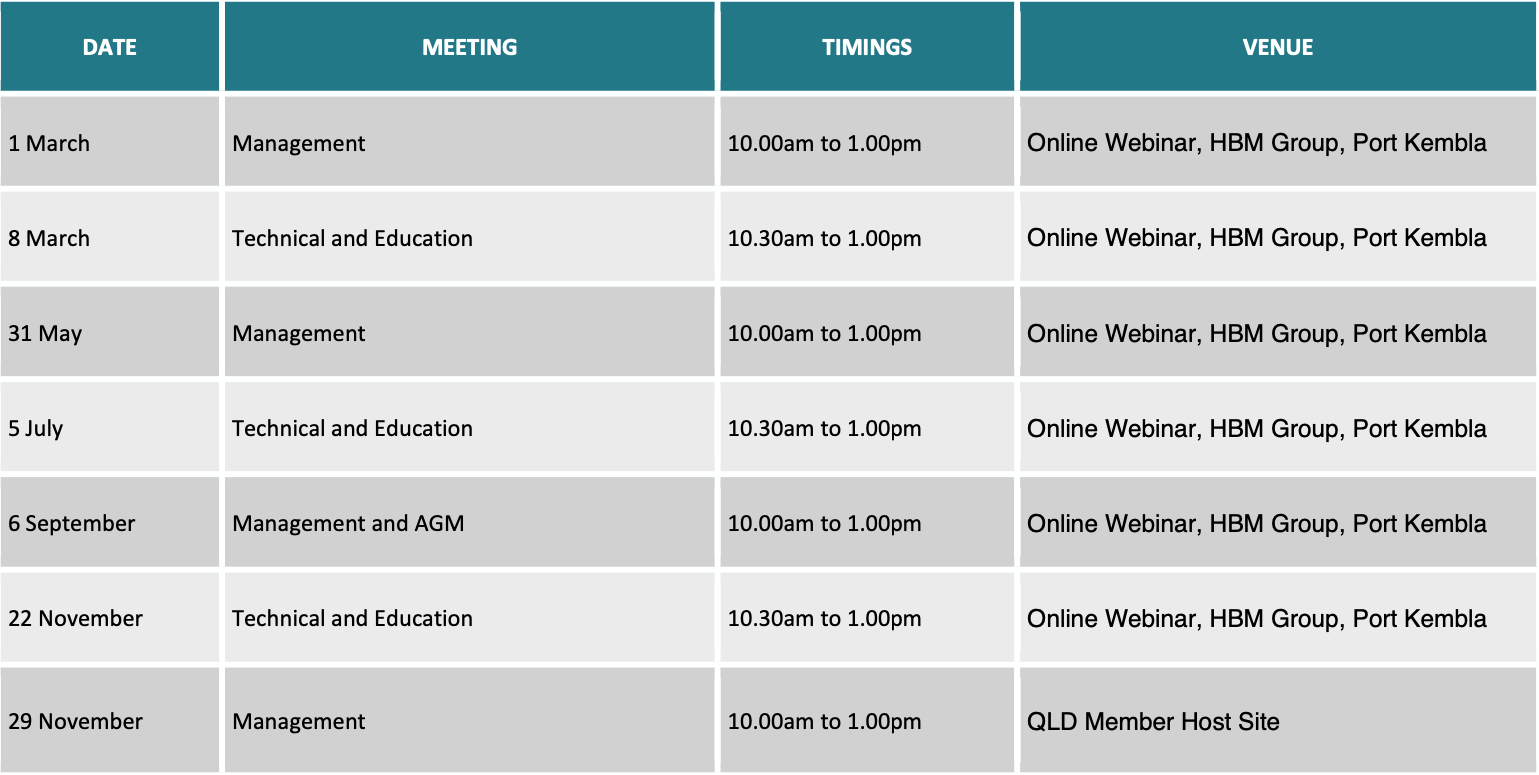 Committees
The Management Committee consisting of elected members from the General Meeting are responsible for all matters relating to the monitoring and review of the association business goals between General Meetings, responsibilities include:
Meet a minimum of three (3) times each year to conduct its regular business;
To govern the organisation rather than manage;
To review and approve business plans which are consistent with policy and goals of the association;
To make decisions on proposals proposed by management, which is consistent with the objects as determined by the General Meeting from time to time.
The National Technical and Research committee meetings are convened at regular intervals, responsibilities include:
To meet three (3) times annually;
To represent the association on appropriate standards committees;
To discuss and debate matters consistent with our objects and considered relevant to members and develop positions;
To share and exchange information on policy, legislation and industry developments;
To focus on technical and research program issues with guest speakers invited on occasion;
The association secretariat support is provided through a specialist professional association contract management company called HBM Group. The secretariat is responsible for managing the day-to-day operations, provision of support staff, the management of consultants, research and development organisations and member relationships.