Flying out of Brisbane Airport has never been so environmentally friendly...until now. A recent renewable energy agreement between ADAA member Stanwell Corporation and Brisbane Airport Corporate (BAC) has been established, enabling Brisbane Airport to be powered by 100% renewable energy.
Stanwell Corporation is a major provider of electricity and energy solutions, currently driving the development of a renewable hydrogen export industry in Central Queensland and keeping the lights on as the State's energy industry transforms.
Brisbane Airport is customer number one in its renewable energy pipeline, benefiting from the supply of 185 GWh of renewable energy each year. This will facilitate all airport operations from the runway lights to the terminals, travellators, escalators, retail shops, administration, IT, and electric vehicle refuellers.
Stanwell supports the state's decarbonisation efforts, with a noticeable focus on supplying cleaner and cheaper energy from small businesses to large corporates like Brisbane Airport.
Credit: Brisbane Airport
The Palaszczuk Government are looking to expand on the renewable energy projects, storage and hydrogen projects with a $4.5 billion investment into additional government-owned energy companies over the next 5 years. Additionally, Stanwell will be investing $1.8 billion in the clean energy transformation.
Brisbane Airport Corporate Chief Executive, Gert-Jan de Graaff, explains the agreement will see Brisbane Airport meeting its net zero emissions commitment by 2025, 25 years earlier than expected.
He continues, "Queenslanders can travel through our terminals knowing their journey begins and ends at one of the world's most sustainable airports once this green energy begins flowing from regional Queensland," he said.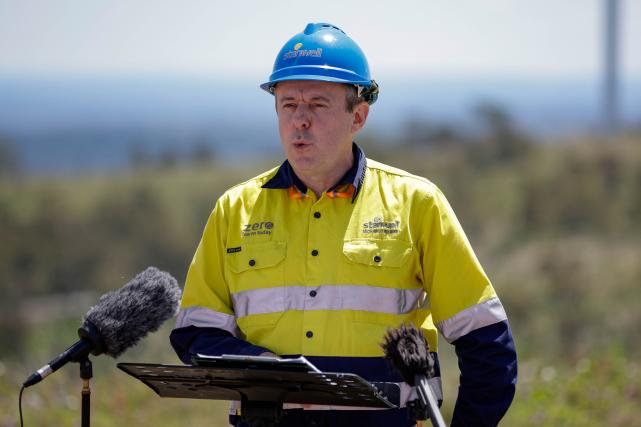 Credit: CQ Today - Stanwell CEO Michael O'Rourke
Stanwell CEO, Michael O'Rourke, explains they are proud to be supporting the acceleration of Brisbane Airport's net zero target by 2025.
He emphasised Stanwell's transformative, tailored offerings, explaining, "this is the first of many renewable energy options Stanwell Energy will be offering to support our commercial and industrial customers meet their decarbonisation requirements," he said.
He continued, "Stanwell is unique in its approach when it comes to its service offering. Our dedicated account managers are able to work with customers to develop tailored energy contracts that provide flexibility, security, and access to renewable options.
The partnership with Brisbane Airport Corporation will be linked to renewable energy from the Clarke Creek Wind Farm and Blue Grass Solar projects.
To learn more about the Clarke Creek Wind Farm, read our recent story here.
To learn more about the sustainability agreement, click here.
If you would like to learn more about ADAA member, Stanwell Corporations, you can visit their official website.