RMIT University, Melbourne are hosting an invitation-only workshop focusing on engineered construction materials from recycled waste. The Ash Development Association of Australia's CEO, Craig Heidrich, has been invited to speak at this exclusive workshop about ash development in Australia.
Recycling waste materials in construction has been a focus of a number of research projects conducted at RMIT, The University of Melbourne, Monash University and the ARC Nanocomm Hub. Most of these are sponsored by industry sectors which generate large amounts of waste. There are significant benefits that can be realised by translation of the technologies to practice and also the methods developed can be used to convert other waste materials to useful products.
---
The workshop will aim to: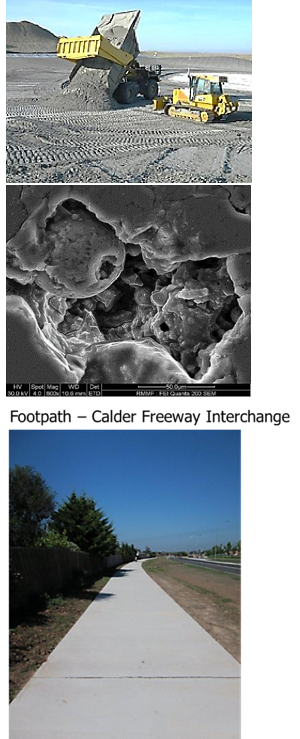 Showcase current research outcomes and explore new research and development needs and opportunities
Identify gaps in the translation pathway to realise end user benefits from the completed research
The workshop will explore a vast range of topics including:
High volume fly ash/slag concrete
Brown coal geopolymer bricks
Waste concrete from concrete trucks as recycled coarse aggregate
Manufactured Geopolymer coarse aggregate
Bricks from biosolids from waste-water treatment
Cigarette butts in clay bricks
Stabilisation of pavements using brown coal pond ash
Self-healing concrete using high volumes of fly ash
Wood-based composites from sawmill waste
Deactivated asbestos in composites
Recycled glass in foam concrete
With speakers and attendees from a range of organisations, the event presents a great platform for information dissemination and networking with many industry experts.