RMIT University is leading a new major Australian Research Council (ARC) Industrial Transformation Research Hub. The hub is one of five included in the Government's recently announced $25 million fund.
According to RMIT, "Australia's landfill space is expected to reach capacity by 2025, with roughly 67 million tonnes of waste generated every year, and 30% of that waste going to landfill."
The ARC Research Hub for Transformation of Reclaimed Waste Resources to Engineered Materials and Solutions for a Circular Economy will address the landfill waste crisis in Australia and focus on transforming reclaimed waste into new materials for use in the construction and manufacturing sectors.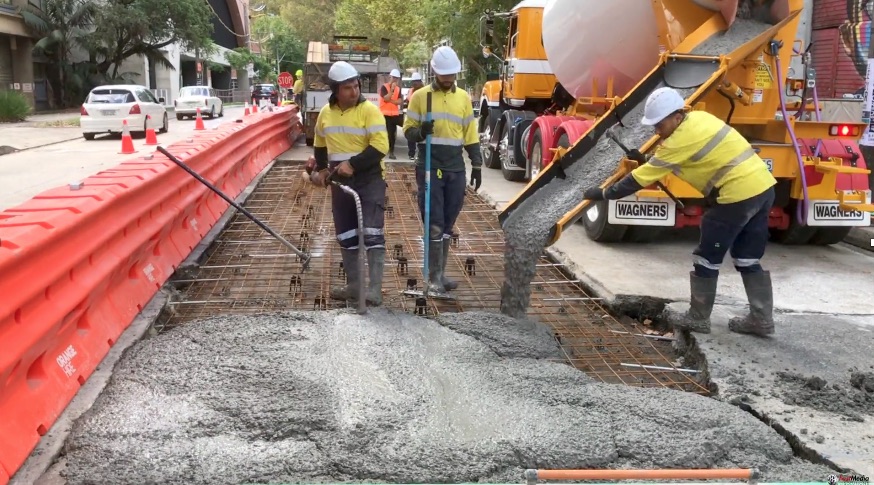 Image: Low-Carbon Concrete Pour
The Ash Development Association of Australia is excited to be a part of the RMIT University collaboration, alongside other industry partners, scientists, researchers and national and international experts in the field.
Minister for Education, Dan Tehan said the research hubs will strengthen the partnerships between universities and industry to enable world-leading research and drive Australia's sustainability.
"We will provide a further $48.8 million for regional universities to partner with industry and other universities to boost their research capacity," he said.
"These research hubs will tackle important challenges facing Australians, such as reducing waste, and develop new opportunities for business, through better fertilisers or more sustainable steel manufacturing.
"Our Government is investing in these research hubs to push the boundaries of our knowledge and to develop solutions that benefit Australians and improve the capacity of our university and industrial sectors."
The hub will contribute to the United Nation's Sustainable Development Goals in its globally significant research to shift waste towards a circular economy.
In a multi-discipline approach, the hub will draw expertise from civil, chemical, materials and construction engineering, artificial intelligence, behavioural sciences, environmental procurements and policies and standards.
TREMS research hub lead, RMIT Professor Sujeeva Setunge told RMIT News, there is a material shortage for Australia's $14 billion heavy construction industry. The research hub will provide economic and environmental advantage through its collaborative, real-world approach that includes:

- Implementing smart designs to minimise waste
- Investigating optimum processing of waste and converting waste to energy
- Developing novel materials using recycling and upcycling technologies
- Utilising metrics and tools to encourage uptake of new materials and solutions
The new hub will focus on 10 challenging waste streams: textile waste; biomass; tyres; glass; paper and cardboard; construction and demolition waste; fly ash; plastics; biochar and timber.