ADAA member BG&E is at the forefront of adapting the necessary complex engineering strategies to construct stock sustainably.
Recent legislative changes in Nordic nations and the United Kingdom have seen traditional "raze and rebuild" development proposals only accepted in the absence of a compelling argument for the upcycling of the existing building – promoting the adaptive reuse of structures.
Adaptive reuse is the most efficient strategy to lower the amount of carbon that is embodied during construction - while also evolving our built environment to best meet the needs of all stakeholders. It should come as no surprise that nations are turning to adaptive reuse in the battle to meet net-zero targets and sustainability pledges, given that the building and construction sector now contributes to approximately 40% of the world's greenhouse gas emissions.
The Quay Quarter Tower, a 51-storey vertical village located in the heart of Sydney's CBD, focuses on sustainability and is widely regarded as the highest and largest adaptive reuse project ever completed. During this project, a 190-meter tower constructed in the 1970s was upgraded to a 216-meter tower that meets modern requirements. Recent accolades include the renowned 2022/23 International High-Rise Prize and the World Architecture Festival's 2022 "Global Building of the Year."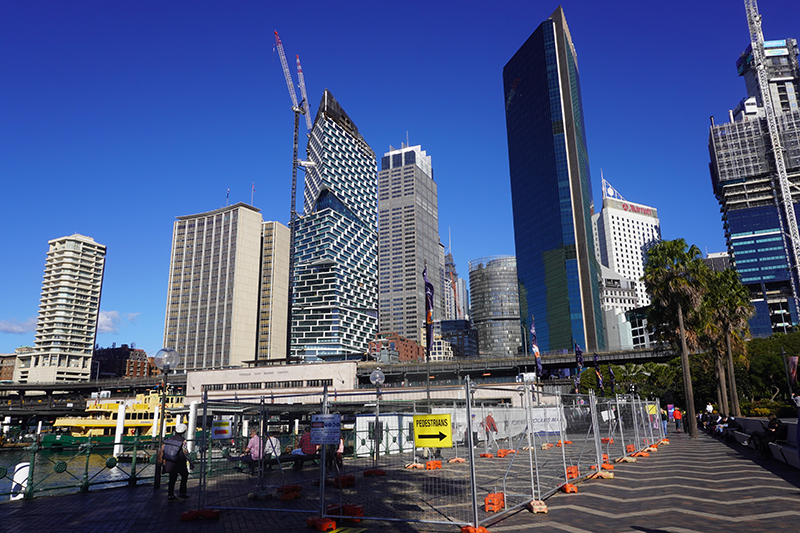 For the project, ADAA member BG&E offered their services in structural engineering, construction engineering, materials testing and structural monitoring. Two-thirds of the floor plates and supporting columns as well as the entire core wall system of the old structure were kept during construction based on rigorous materials testing and structural design of the structural components.
This project introduced a new iconic structure to Sydney's skyline while reducing embodied carbon by almost 12,000 tonnes. Through this, BG&E has demonstrated that even older, more complicated structures can be upcycled to both cut carbon emissions and extend a structure's service life for future requirements.
The symbiotic relationship between reusing existing structures and lowering embodied carbon was highlighted by Senior Associate Reza Hassani who was the key lead engineer on that project. The challenges on that project included linking the 50-year-old structure with the newly constructed elements. Importantly also, fly ash was used in the concrete mix supplied for the new construction. It was also likely used in the construction of the original 50 year old structure as part of the binder.
BG&E truly are at the forefront of adapting the necessary complex engineering strategies to construct stock sustainably.